Hello Friends!
I bet you noticed the change in the background and colours.
Following the previous post the blog has turned into the season's special edition.
But after the rain Kyoto will be brimmed with summer heat.
Today I would like to introduce some of the main events in June.
Hope it will be an usefull guideline to your travel.
June 15

Yasaka Shrine Reisai Festival


This is an annual ceremony and dance perfomance, based on a dance style that was developed by the Heian imperial court.
From 10:00 a poetry reading will be also organised.
Link
June 17-July 17

Bell Flower Viewing Party at Tenju-in Temple in Tofukuji Temple


Tenju-in temple is famous for exquisite bell flowers. The temple will also be open at night.
Entry:500 yen.
Link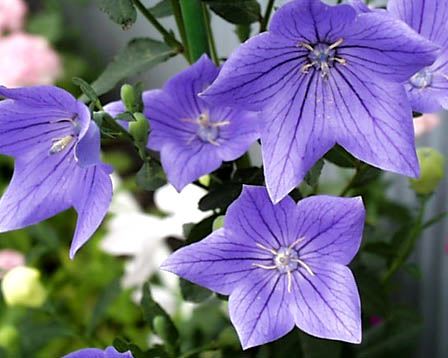 June 17-19

Kyoto Antique Fair


About 350 antique dealers, including many foreign dealers will participate in this exciting event, which is the largest antique market in western Japan.
This fair will be held at Kyoto Pulse Plaza.
Link
Please give it a try.
I'm certain you'll have a heavenly experience.
Teshi